Delivering wine as its intended
chill-o-meter


A unique solution to the perfect wine temperature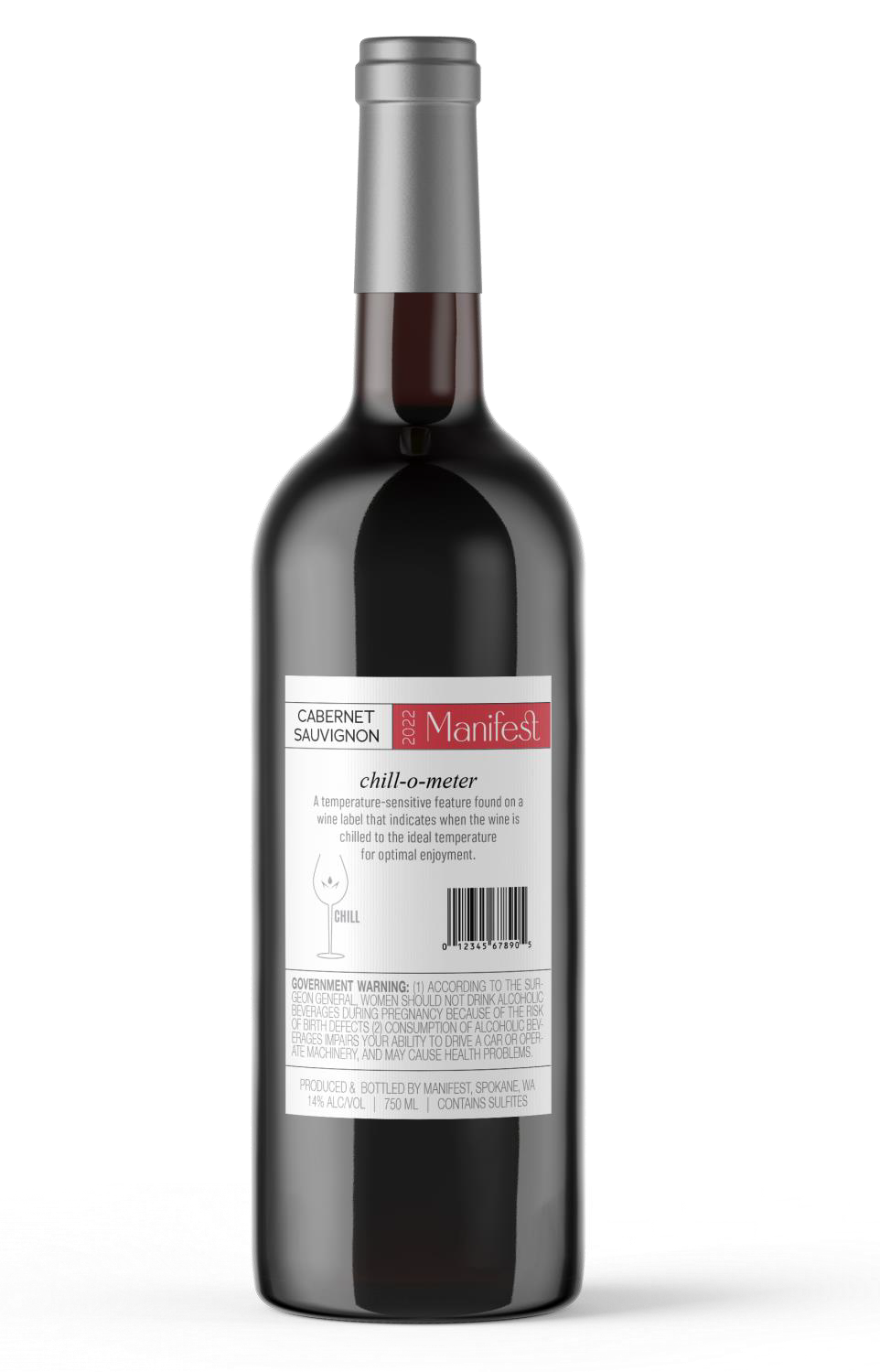 At Manifest, our vision is to help the winemaker deliver the wine experience as "originally intended" while significantly increasing sales and elevating the wine drinker to a NEW level of confidence and enjoyment!
Only product specifically dedicated to the wine industry!
Beautifully designed product by Sara Nelson "2022 Graphic Design USA people to watch" is both stylish and functional.
Conducted extensive testing in our manufacturing process for leuco dye/temperature performance.
Designed with chemists in the field who are on cutting edge of thermochromism.
Fun, Functional & Reversible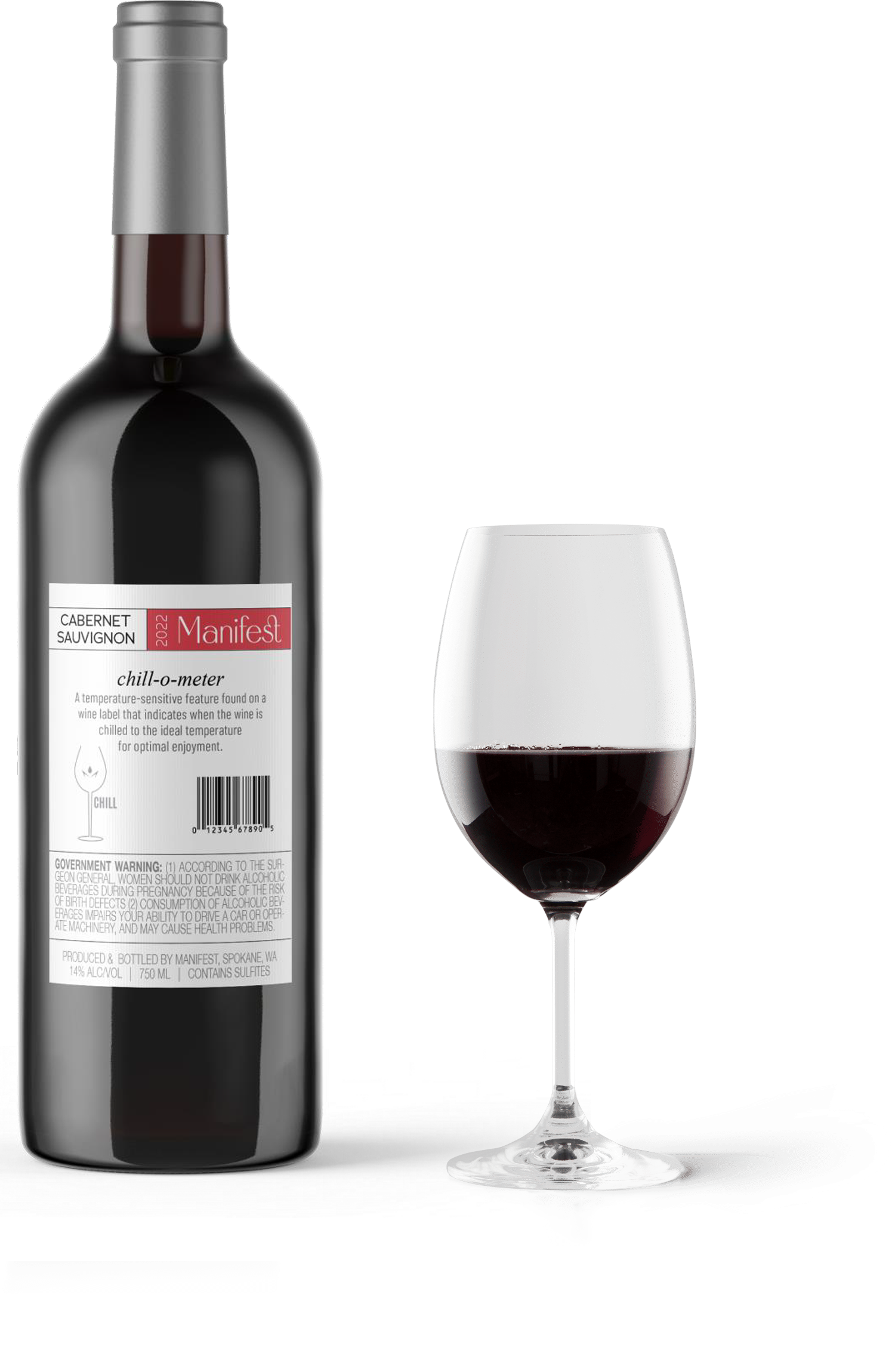 Manifest's products have three different patented settings:
As the wine warms the process reverses.
Our unique patented "reversible" icon and tiered on/off functionality is suggestive, fun & easy to understand. As such, it will create confidence and enthusiasm.
Who are passionate about their wine having the optimal profile, taste & flavor.
Who want to grow their market share.
Who want to differentiate their brand with unique packaging and a unique interaction with their customers.
Who wants the confidence to serve wine like an expert.
Who seek to create an optimal wine-drinking experience.

Helping winemakers deliver the wine experience as it was intended.
Manifest, has three versions of seals available for reds, whites/rosés, and sparkling wines.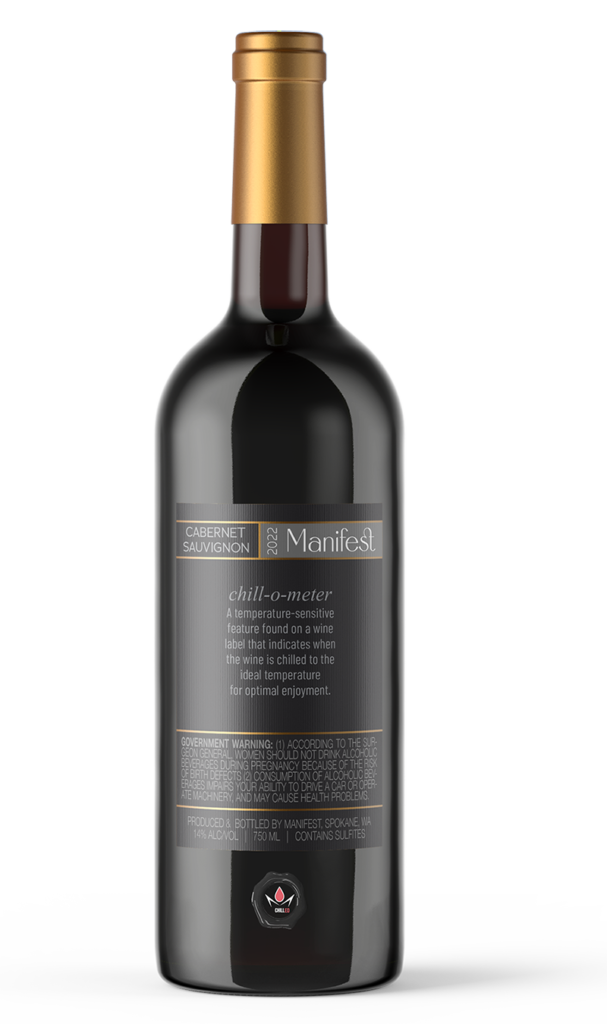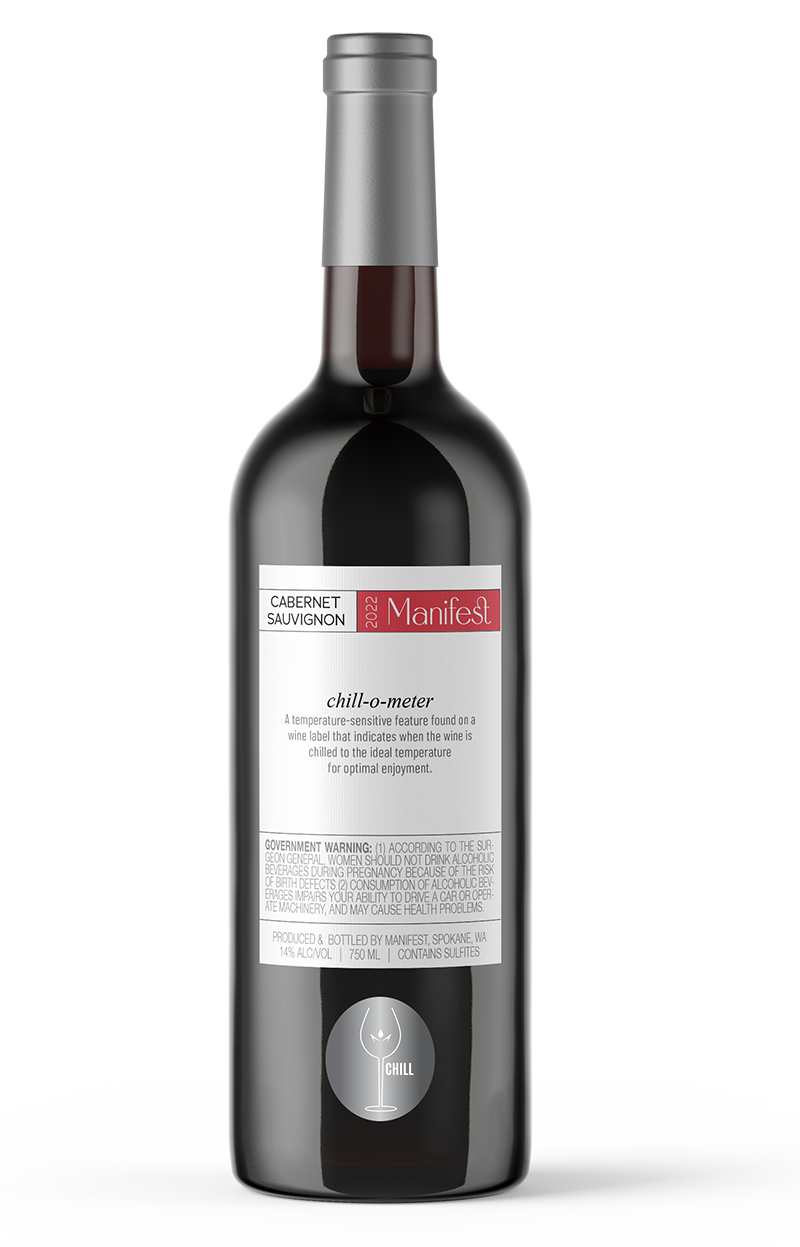 Available in Silver and Clear